Silver Threads Service 2018-2019 Board of Directors
The Volunteer Board of Directors provide direction and oversight to the organization by ensuring the goals of the Strategic Plan are implemented and attained. The Board protects the organization by following the Constitution and Bylaws and ensuring that the Society always acts within all applicable statutes and laws of British Columbia and Canada.
To contact the Board of Directors please email: board@silverthreads.ca
---
Executive
Dr. Marjorie Moulton – President
Norm Tatlow – Vice President
Andy Robinson – Past President
Shawn Rankin – Treasurer

Staff
Tracy Ryan – Executive Director
Directors
Margaret Jacobson
Sonterra Ross
Vernon Storey
Margo McIntosh
Kerri Gibson
Board Liaisons
Victoria Power – Island Health Liaison
---
Dr. Marjorie Moulton, President
A resident of Victoria, BC, for over 25 years Dr. Moulton began her career in allopathic medicine and psychology in 1989. A graduate of the International College of Traditional Chinese Medicine, she earned her doctorate in Oriental Medicine and ran a successful private acupuncture practice in Victoria for 12 years teaching 2 years for Oshio College of Acupuncture and Herbology.
In August 1995 Dr. Moulton lost her father to Alzheimer's. In 2000 her mother, June Fuller Moulton, published We Rage, We Weep: A Rural Caregiver's Experience Coping with Alzheimer's Disease documenting the journey of a caregiver in a remote environment. Inspired by her mother's work Dr. Moulton started We Rage We Weep Alzheimer Foundation which received its charitable status in May 2006. Now, over a decade later the Foundation continues to assist caregivers, families and those with dementia.
Andy Robinson, Past President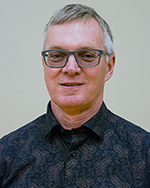 Andy was born in England and moved to Vancouver Island in 1968 at age 12. He has a BA from UVic and an MA from the University of Western Ontario both in Economics. Now mostly retired, Andy worked in the BC Public service for almost 34 years with brief stints at the federal Department of Finance and the Ministry of Finance in Vietnam.
For much of his career Andy provided advice to the provincial government on tax policy, including 13 years as the Director of Tax Policy and 3 years as Assistant Deputy Minister responsible for Tax Policy and several other policy areas. He concluded his career in the public service as Vice President of Policy and Legal Services at BC Assessment.
Andy served as President for three years and has found his time with Silver Threads to be both extremely rewarding and sometimes challenging. Other interests include; skiing, bicycling, sailing and Scandinavian murder mysteries.
Margaret Jacobson, Director
Margaret is retired having spent 37 years employed in Financial Accounting and Administrative positions, and has served for 20 years on various Boards in roles that include Treasurer, President, Safety Security, and Secretary. Her expertise is enhanced through working for a large local social service non-profit Society with multiple complex programs for housing, shelters that served youth and seniors; previous government social programs, and large manufacturing companies. She has keen interest in social concerns, mental health and the work of charitable organizations.
Margaret is a Canadian citizen born, raised and educated in the Vancouver area, lived in the United States for 22 years where she raised her family, and loves Victoria as being home for over 35 years.
Vernon Storey, Ed.D., Director
Vern Storey was born in Victoria. He worked many years in education and the not-for-profit sector as teacher, principal, superintendent, and university professor and administrator. He earned his doctorate at UBC in 1979. Vern is Professor Emeritus, Leadership Studies in the Department of Educational Psychology and Leadership Studies, University of Victoria. He has been a consultant to boards and organizations on policy and governance, human resources, and conflict resolution.
Vern volunteered the past several years with Silver Threads Service, providing daily reassurance phone calls to seniors and previously with Greater Victoria Police Victim Services and Saanich Emergency Program. He has written several books, including two of local interest: The Home, a history of the Cridge Centre and BC Protestant Orphans Home, and Learning to Teach: Teacher Education in Victoria BC 1903 to 1963.
Norm Tatlow, Vice President
Norm is retired after 35 years working in the oil industry, a career that took him to live in many posts across Canada, Belgium, Washington DC, and travelling widely around the world from these locations. His education includes a BCOMM from the University of Alberta and an MBA from the University of Geneva/ IMI. In addition to his volunteer work, Norm finds time for family, cycling, skiing, yoga, drums and a Vintage Car Club.
Shawn Rankin, MPAcc, CPA, CA, Treasurer
Shawn is a principal at Collins Barrow Victoria and been a practicing Chartered Professional Accountant since 2005. His clients include local small to medium-sized entities in both the private sector and not-for-profit organizations. He has a large amount of assurance experience on both small to medium-sized for profit entities, local government and on not-for-profit entities. A third-generation Victorian, Shawn enjoys working with locally based entities that provide the backbone of the capital city.
Shawn's professional education builds on a degree in Hispanic studies which helped him to become fluent in Spanish, he then obtained a Masters degree in Professional Accounting that prepared him for his CPA, CA.
Shawn enjoys reading, cycling and spending time with his wife and their boys Santiago and Samuel
Sonterra Ross, Director
Sonterra Ross grew up next to the water in the Okanagan. Her love for the water and tourism brought her to Victoria in 1996, where she has lived ever since. Traveling and learning about different cultures is a passion of hers.
She began her accounting career with Oak Bay Marine Group, where she strengthened her financial management skills. In 2003, she moved to Greater Victoria Harbour Authority, where she has had the privilege to take on different management and executive positions. Much of her focus is on real estate development and lease negotiations. By profession Sonterra is a Chartered Professional Accountant which allows her to specialize in strategic planning and financial management.
She has sat on many Boards mostly related to the not-for-profit/charitable sector. She is passionate about making her community a better place to live and work.
Margo McIntosh, Director
Margo is a native Victorian, and has had the luxury of raising her family here. She has held several positions in her working career: clerk in the provincial government, secretary and office manager, merchandiser, & sales representative in the food industry.
Witnessing the rapid health decline and social isolation her mother experienced after the passing of her father, Margo decided to change her career path to assist seniors and their family members. She enjoyed ten plus years as the sales and marketing manager for The Wellesley and The Kensington retirement communities, and two years as a Fund Development Officer for Victoria Hospice. Margo's true passion is working with seniors; she is on the Executive and Planning Committee for the Elder Friendly Community Network and has just recently earned her designation as a Certified Professional Consultant on Aging.
Kerri Gibson CPA, CGA, CFP, Director
Kerri is the principal at Kerri Gibson Inc. and has been a practicing Chartered Professional Accountant since 1988. For Silver Threads Service she was the Manager of the engagement at KPMG and then later the Partner in charge of the file Mann Moulson & Co until 2016. Kerri has been on other Charitable Boards in the City such as Victoria AM Society, Habitat for Humanity, The Prostate Centre, has worked ad hoc with other charities and has volunteered as a mentor for new CPA's starting their own Public Practice firm and MBA students at the University of Victoria.
Kerri's professional life has been working with small business owners and non-profits.
Silver Threads Service has always had a special place in Kerri's heart and she is very proud to be working with Tracy and her team.