Silver Threads Service 2017-2018 Board of Directors
Barbara Harwood – President
Andy Robinson – Past President
Doug Crowder – Treasurer
Dr. Marjorie Moulton – Director
Pam Madoff – City of Victoria Council Liaison
Victoria Power – Island Health Liaison
Leif Wergeland – District of Saanich Council Liaison
Sara Pash – Vice President
Norm Tatlow – Secretary
Margaret Jacobson – Director
Kathy Ajas – Director
Sonterra Ross – Director
Shawn Rankin – Director
Tracy Ryan – Executive Director
Barbara Harwood, President
Barbara Harwood was born and educated in England. Much of Barbara's life was as a teacher of physical education, and she has served on many Boards of Directors involved in seniors programs at the National level as well as in B.C. and Nova Scotia.
She was employed by the City of Victoria Parks and Recreation Department for 9 years as the Community Development Coordinator for Seniors. It was in that position that Barbara was introduced to Silver Threads and became interested in the values and objectives of the organisation. She is honoured to be the President of the Board. During 2016-17, Barbara was pleased to represent Silver Threads at the development of the Older Adult Strategy under the umbrella of Saanich Parks and Recreation. She also enjoys volunteering for the Saanich Peninsula Hospital Foundation.
Andy Robinson, Past President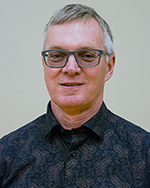 Andy was born in England and moved to Vancouver Island in 1968 at age 12. He has a BA from UVic and an MA from the University of Western Ontario both in Economics. Now mostly retired, Andy worked in the BC Public service for almost 34 years with brief stints at the federal Department of Finance and the Ministry of Finance in Vietnam.
For much of his career Andy provided advice to the provincial government on tax policy, including 13 years as the Director of Tax Policy and 3 years as Assistant Deputy Minister responsible for Tax Policy and several other policy areas. He concluded his career in the public service as Vice President of Policy and Legal Services at BC Assessment.
Andy served as President for three years and has found his time with Silver Threads to be both extremely rewarding and sometimes challenging. Other interests include; skiing, bicycling, sailing and Scandinavian murder mysteries.
Doug Crowder, Treasurer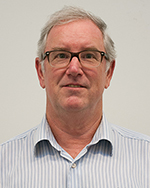 With his Certified Management Accounting designation plus an MBA from Queens University, Doug brings almost 40 years' experience in business management and financial controls to our Board.
Doug moved from Toronto to Victoria in 2004 to work for the locally owned Ralmax Group of Companies as a senior executive. Doug is also a Director and Chair of the Audit & Finance Committee for the Greater Victoria Harbour Authority and is a member of the Songhees Nation Finance & Audit Committee.
In their spare time, Doug and his wife Gail enjoy travelling and visiting their children and grandchildren in British Columbia, Ontario and England.
Dr. Marjorie Moulton, Director
A resident of Victoria, BC, for over 25 years Dr. Moulton began her career in allopathic medicine and psychology in 1989. A graduate of the International College of Traditional Chinese Medicine, she earned her doctorate in Oriental Medicine and ran a successful private acupuncture practice in Victoria for 12 years teaching 2 years for Oshio College of Acupuncture and Herbology.
In August 1995 Dr. Moulton lost her father to Alzheimer's. In 2000 her mother, June Fuller Moulton, published We Rage, We Weep: A Rural Caregiver's Experience Coping with Alzheimer's Disease documenting the journey of a caregiver in a remote environment. Inspired by her mother's work Dr. Moulton started We Rage We Weep Alzheimer Foundation which received its charitable status in May 2006. Now, over a decade later the Foundation continues to assist caregivers, families and those with dementia.
Sara Pash, Vice President
Sara began volunteering at Silver Threads in 2010, and was invited to serve on the board in 2014. She has decades of experience as a volunteer, including serving on the following boards: the South Okanagan Women in Need Society (SOWINS) as Treasurer/Bookkeeper; the Catholic Chaplaincy at the University of Victoria; Abbeyfield House as Secretary; and most recently, the Victoria Therapeutic Riding Association as Secretary, and Chair of the Governance Committee.
Sara's work experience began in the hotel industry, first in administration, then in food services. After serving on the SOWINS board, she became a Crisis Intervention Counsellor for their Women's Transition House. When her husband's career took them to Victoria in 1990, Sara returned to school, and obtained a B.A. and M.A. in political science. She became a teacher's assistant, and then an instructor, teaching political theory at the University of Victoria.
Norm Tatlow, Secretary
Norm is retired after 35 years working in the oil industry, a career that took him to live in many posts across Canada, Belgium, Washington DC, and travelling widely around the world from these locations. His education includes a BCOMM from the University of Alberta and an MBA from the University of Geneva/ IMI. In addition to his volunteer work, Norm finds time for family, cycling, skiing, yoga, drums and a Vintage Car Club.
Margaret Jacobson, Director
Margaret is retired having spent 37 years employed in Financial Accounting and Administrative positions, and has served for 20 years on various Boards in roles that include Treasurer, President, Safety Security, and Secretary. Her expertise is enhanced through working for a large local social service non-profit Society with multiple complex programs for housing, shelters that served youth and seniors; previous government social programs, and large manufacturing companies. She has keen interest in social concerns, mental health and the work of charitable organizations.
Margaret is a Canadian citizen born, raised and educated in the Vancouver area, lived in the United States for 22 years where she raised her family, and loves Victoria as being home for over 35 years.
Kathy Ajas, Director
Kathy brings experience with a designation as a Certified Professional Consultant on Ageing and a Certificate in Mediation. Kathy's experience includes 12 years working with seniors and their families in management roles overseeing independent living and VIHA Subsidized Housing and is currently employed with Revera Parkwood Place. Kathy has a designation as a Certified Professional Consultant on Ageing and a Certificate in Mediation. She is a strong advocate for seniors and well connected to the community. Kathy values the work of Silver Threads as a resource to the community.
In addition to her volunteer activities and career, Kathy enjoys spending time with her family and three grandchildren and is lucky to have them all live in Victoria.