Silver Threads Service Staff
Tracy Ryan – Executive Director
Jennifer Jakobsen – Victoria Centre Manager
Christine Hagen – Centre Receptionist
Amaiah Paradine – Receptionist
Jo-Anne Silverman – Senior Outreach Worker (contract)
Anne Nelson – Saanich Centre Director
Ro Fife – Saanich Centre Assistant
Brian Penner – Saanich Centre Chef
Toby Schnoor – Program Coordinator
Amy Little – Program Facilitator
Tracy Ryan, Executive Director
Tracy joined the staff team in September 2013 and assumed the role of Executive Director in May 2014. Being part of an island based charity, connected to direct service delivery and the opportunity to work with a strong Board of Directors is important. Her past employment; includes the YM-YWCA and the Canadian Breast Cancer Foundation along with work with the Municipality of Saanich and Thrifty Foods, have given her a broad range of experience on which to draw from. Her vision is to address community needs for seniors and be an innovative service provider with strong organizational and financial best practices.
Jennifer Jakobsen, Victoria Centre Manager
Jennifer's education background includes a BA in Recreation and Health Education, she is a trained Yoga, Pilates and Group Fitness Instructor and is continuing her education in Policy and Project Management. Jennifer's employment experience has been at Esquimalt Parks and Recreation in a variety of roles, including Aquatic and Rec Programmer, Fitness Coordinator and most recently as the Arts and Culture Program Supervisor. In this role she supervised the Senior Centre Programs and Services. Jennifer is on the Board of the Westshore Parks and Rec Society and Chairs the Parks and Rec Advisory Committee.
Christine Hagen, Centre Receptionist
Christine has lived in Victoria since 2013 and has made valuable connections by volunteering and working for other senior serving agencies like James Bay New Horizons and The Glenshiel. Her background includes Employment Counselling, a diploma in Social Service and Admin Assistant certification. She has also been employed at Women's Resource Centre, Rogers Sugar and North Shore Continuing Education.
She appreciates that seniors still have the art of conversation, and enjoys hearing their stories. An avid independent traveler, she has visited many countries including the UK, Malta, Italy and others. Words she lives by are "Live in the Present."
Amaiah Paradine, Receptionist
Amaiah works as an Receptionist in both of our centres so members will meet her in both locations. She has many years' experience in recreation and customer service, experience with seniors and is a dedicated health and wellness professional. Most recently she was employed at Oak Bay Recreation as a Fitness Leader and Receptionist. She has been a self-employed manager, operating a Wellness Coaching and Massage business and brings a wealth of experience to many aspects of our work.
In her spare time Amaiah loves studying psychology and outdoor pursuits. She can be found gardening, training her puppy and playing various sports with her daughter. She enjoys watercolor painting and this year intends to learn the art of mosaic-making!
Jo-Anne Silverman, Senior Outreach Worker (contract)
Jo-Anne Silverman coordinated the successful Outreach pilot project in the Fall of 2015 and is continuing to lead the renewed initiative. Jo-Anne's professional experience includes fund development over many years, both across Canada and locally with United Way of Greater Victoria and Camosun College Foundation. Her knowledge of the issues facing seniors encourage them to build the connections to help meet a variety of needs.
The project is in partnership with Silver Threads Service and James Bay New Horizons and will expand to new neighbourhoods in Victoria as well as to Saanich thanks to funding from the City of Victoria and the Provincial Government.
Jo-Anne brings an understanding of community resources and possesses good listening skills and genuine concern for elders and the concerns they face.
Anne Nelson, Saanich Centre Director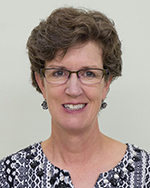 Anne is a Post Graduate in Recreation Therapy. As a Recreation Therapist who has worked in residential and community based organizations in Canada and Australia, she is committed to providing quality programs and services that provide a purpose to seniors. At Silver Threads, she actively engages with all who come to the centre and creates a sense of community for them. Outside of work she is often on the water, paddling on a local dragon boat team.
Ro Fife, Saanich Centre Assistant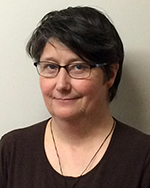 Ro started at Silver Threads Service in December 2015 and already has made a positive impact!  With her educational background in History and Education, training in Bookkeeping and Counseling along with vast experience working in community not for profits organizations and school settings Ro is improving our systems, our team and providing a warm welcome to everyone she is in contact with.  Ro has lived in the neighbourhood of the Saanich Centre for over ten years and knows the community well.
Brian Penner, Saanich Centre Chef
Brian served his Culinary Apprenticeship with Canadian Pacific Hotels and past employment includes Camosun College, Royal Canadian Legion and M'akola Seniors Housing. He is committed to helping and supporting seniors and enjoys learning from their wisdom. A career highlight was serving lunch to Prince Phillip at the CP Hotel at Lake Louise. In his spare time he gardens, cooks and loves to entertain.
Toby Schnoor, Program Coordinator
Toby believes that seniors today are breaking ground and living with a strength and "joie de vive" that is inspiring. With her background in Wellness and Lifestyle Management, Human Resources, Life Coaching and being a CPCA Registered Counsellor she is well suited to work at Silver Threads Service. Her work experience with non-profits includes past positions at Crossroad Hospice and Transitions Career Counselling, and her strong facilitation skills and positive approach are an asset in developing programs and services.
In her personal life she works out, reads, does yoga and is a devoted mom to three grown children, a soon to be grandma Toby states that her family is her proudest achievement.
Amy Little, Program Facilitator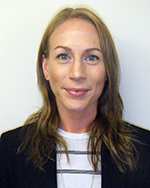 Amy is the newest member of our Silver Threads Services Team. She comes to us with a background as a Health Care Aide and is a recent graduate of Camosun College's Activity Assistant Program. She has always had a keen interest in working with seniors and is passionate about supporting them in living as active lives as possible- physically, mentally and socially. Outside of work she enjoys doing arts and crafts, exploring the sites of the city and staying active through weight training, walking and running.