Silver Threads Service 2020-2022 Board of Directors
The Volunteer Board of Directors provide direction and oversight to the organization by ensuring the goals of the Strategic Plan are implemented and attained. The Board protects the organization by following the Constitution and Bylaws and ensuring that the Society always acts within all applicable statutes and laws of British Columbia and Canada.
To contact the Board of Directors please use the contact form below.
---
Executive
Dr. Marjorie Moulton – President
Twyla Johnson – Vice President
Andy Robinson – Secretary
Shawn Rankin – Treasurer
Directors
Margaret Jacobson
Kerri Gibson
Gail Snider
Kim Duffus
Staff
Tracy Ryan – Executive Director
---
Dr. Marjorie Moulton, President
A resident of Victoria, BC, for over 25 years Dr. Moulton began her career in allopathic medicine and psychology in 1989. A graduate of the International College of Traditional Chinese Medicine, she earned her doctorate in Oriental Medicine and ran a successful private acupuncture practice in Victoria for 12 years teaching 2 years for Oshio College of Acupuncture and Herbology.
In August 1995 Dr. Moulton lost her father to Alzheimer's. In 2000 her mother, June Fuller Moulton, published We Rage, We Weep: A Rural Caregiver's Experience Coping with Alzheimer's Disease documenting the journey of a caregiver in a remote environment. Inspired by her mother's work Dr. Moulton started We Rage We Weep Alzheimer Foundation which received its charitable status in May 2006. Now, over a decade later the Foundation continues to assist caregivers, families and those with dementia.
Andy Robinson, Secretary
Andy was born in England and moved to Vancouver Island in 1968 at age 12. He has a BA from UVic and an MA from the University of Western Ontario both in Economics. Now mostly retired, Andy worked in the BC Public service for almost 34 years with brief stints at the federal Department of Finance and the Ministry of Finance in Vietnam.
For much of his career Andy provided advice to the provincial government on tax policy, including 13 years as the Director of Tax Policy and 3 years as Assistant Deputy Minister responsible for Tax Policy and several other policy areas. He concluded his career in the public service as Vice President of Policy and Legal Services at BC Assessment.
Andy served as President for three years and has found his time with Silver Threads to be both extremely rewarding and sometimes challenging. Other interests include; skiing, bicycling, sailing and Scandinavian murder mysteries.
Kerri Gibson CPA, CGA, CFP, Director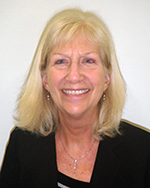 Kerri is the principal at Kerri Gibson Inc. and has been a practicing Chartered Professional Accountant since 1988. For Silver Threads Service she was the Manager of the engagement at KPMG and then later the Partner in charge of the file Mann Moulson & Co until 2016. Kerri has been on other Charitable Boards in the City such as Victoria AM Society, Habitat for Humanity, The Prostate Centre, has worked ad hoc with other charities and has volunteered as a mentor for new CPA's starting their own Public Practice firm and MBA students at the University of Victoria.
Kerri's professional life has been working with small business owners and non-profits.
Silver Threads Service has always had a special place in Kerri's heart and she is very proud to be working with Tracy and her team.
Kim Duffus, Director
Photo and bio coming soon.
Twyla Johnson, Vice President
Photo and bio coming soon.
Shawn Rankin, MPAcc, CPA, CA, Treasurer
Shawn is a principal at Collins Barrow Victoria and been a practicing Chartered Professional Accountant since 2005. His clients include local small to medium-sized entities in both the private sector and not-for-profit organizations. He has a large amount of assurance experience on both small to medium-sized for profit entities, local government and on not-for-profit entities. A third-generation Victorian, Shawn enjoys working with locally based entities that provide the backbone of the capital city.
Shawn's professional education builds on a degree in Hispanic studies which helped him to become fluent in Spanish, he then obtained a Masters degree in Professional Accounting that prepared him for his CPA, CA.
Shawn enjoys reading, cycling and spending time with his wife and their boys Santiago and Samuel
Margaret Jacobson, Director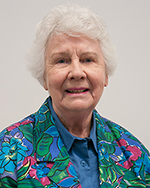 Margaret is retired having spent 37 years employed in Financial Accounting and Administrative positions, and has served for 20 years on various Boards in roles that include Treasurer, President, Safety Security, and Secretary. Her expertise is enhanced through working for a large local social service non-profit Society with multiple complex programs for housing, shelters that served youth and seniors; previous government social programs, and large manufacturing companies. She has keen interest in social concerns, mental health and the work of charitable organizations.
Margaret is a Canadian citizen born, raised and educated in the Vancouver area, lived in the United States for 22 years where she raised her family, and loves Victoria as being home for over 35 years.
Gail Snider, Director
Gail moved to Victoria in 2008 after a 30 year career in education in Ontario. Gail's experience included classroom secondary school teacher, Assistant to Superintendent, Vice Principal and Principal. Gail also worked for the Ministry of Education assessing student learning in language and math.
Gail's education includes a BA (Guelph) in Social Sciences, BED (U of T), MA (Leadership) Royal Roads University and certificates in Mental Health and Addictions.
Since living here on the West Coast, Gail has been a Director of Operations for a large non-profit serving the homeless population, Interim Executive Director of Together Against Poverty Society and, most recently, Executive Director of Saanich Volunteer Services Society. Gail has served on the board of the Compost Education Society here in Victoria and Big Brothers and Sisters in Ontario.
Currently, Gail is an associate faculty member at Royal Roads University teaching in the Master of Educational Leadership and Management program on line.
Gail enjoys skiing during our brief winter, gardening year round, fishing, reading and spending as much time as possible with her 8 grandchildren and semi-retired husband, Doug.
---
Email Us: