Silver Threads Service Staff
Tracy Ryan – Executive Director
Shelley Brown – Program Manager
Amaiah Paradine – Program Coordinator
Kim Davidson – Program Coordinator
Anne Nelson – Saanich Centre Director
Ro Fife – Saanich Centre Administrator
Donene Eve – Food Services Coordinator
Sandy Firth – Bookkeeper
Leigh-Ann Rowlandson, Outreach Worker
Tracy Ryan, Executive Director
Tracy joined the staff team in September 2013 and assumed the role of Executive Director in May 2014. Being part of an island based charity, connected to direct service delivery and the opportunity to work with a strong Board of Directors is important. Her past employment; includes the YM-YWCA and the Canadian Breast Cancer Foundation along with work with the Municipality of Saanich and Thrifty Foods, have given her a broad range of experience on which to draw from. Her vision is to address community needs for seniors and be an innovative service provider with strong organizational and financial best practices.
Shelley Brown, Program Manager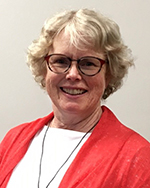 Shelley started out her career in recreation at West Vancouver Recreation and most recently the City of Victoria working with older adults planning experiences out into nature for hikes, paddles and llama treks. Although still passionate about getting people "out there" she has broadened her horizons considerably over the last few decades to include parks and natural areas programs, Safe Routes to School programs, nature programs for youth struggling with anxiety, all ages bike skills programs, Road Trips & Rambles going here there and everywhere and many partnership programs with Island Health. In her spare time she loves gardening and spending time with her family either hiking, cycling or just trying to tire out her new border collie Sadie.
Amaiah Paradine, Program Coordinator
Amaiah is a caring program facilitator with advanced education in post-rehab and medical exercise training. She has more than 15 years' experience working with Seniors at Recreation, Massage and Community Centres.
Amaiah is passionate about wellness, learning about the body/mind interface and helping others function their best. She loves to inspire and teach people to connect within and express themselves through social games, conversation, visual art, music and healing movement.
In her spare time Amaiah likes to study psychology, train and hike with her dog and play word games at home with her daughter.
Kim Davidson, Program Coordinator
Kim joined our team in 2019 aiding with the TIME program, since then she's expanded to helping with reception, fitness classes, program design, and most recently our meal delivery program. She comes from a broad background in sport and recreation and holds a degree in Kinesiology. She was introduced to us through her schooling during an internship with Recreation Integration Victoria. Her passion for inclusivity and adaptable exercises for all ability levels are a large part of what drives her to be a friendly and accommodating fitness instructor. She is a strong advocate for disability inclusion, healthy aging, and for people of all walks of life being able to maintain independence.
In her spare time you can find Kim volunteering with the Victoria Wheelchair Rugby team, going rock climbing, sailing, or doing her favourite activity: feeding oats to the ducks at the park.
Anne Nelson, Saanich Centre Director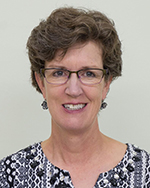 Anne is a Post Graduate in Recreation Therapy. As a Recreation Therapist who has worked in residential and community based organizations in Canada and Australia, she is committed to providing quality programs and services that provide a purpose to seniors. At Silver Threads, she actively engages with all who come to the centre and creates a sense of community for them. Outside of work she is often on the water, paddling on a local dragon boat team.
Ro Fife, Saanich Centre Administrator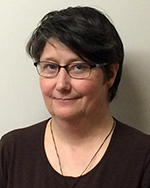 Ro started at Silver Threads Service in December 2015 and already has made a positive impact!  With her educational background in History and Education, training in Bookkeeping and Counseling along with vast experience working in community not for profits organizations and school settings Ro is improving our systems, our team and providing a warm welcome to everyone she is in contact with.  Ro has lived in the neighbourhood of the Saanich Centre for over ten years and knows the community well.
Donene Eve, Food Services Coordinator
After over 3 years of volunteering with Silver Threads, we are pleased to have Donene join our team as the Food Service Coordinator at the Saanich Centre. She brings experience in the restaurant business and training in pastry making to the role, and a high level of customer service. She believes in helping seniors stay active and sees the value to providing lunches and coffee for folks to connect over.
In her spare time, she enjoys gardening, hiking, reading and camping. Her motto is "It gets better."
Sandy Firth, Bookkeeper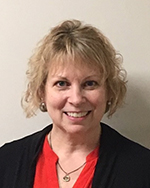 Sandy is an experienced Payroll and Accounting clerk, bookkeeper with an educational background that includes BA's in Hospitality and Advance Business. Her recent employment has been with the Oak Bay Beach Hotel, the Backpackers Inn and various other clients.
Her knowledge of finance and strong service focus bring strength to both the Board Finance Committee and the staff team.
When Sandy isn't working she enjoys kickboxing, tai chi and solving puzzles. A soon to be Grandma she lives by the words "live each moment like it's your last."
Leigh-Ann Rowlandson, Outreach Worker
Leigh-Ann is the Outreach Worker for the partnership program shared with Silver Threads Services and James Bay New Horizons. She is a third year Social Work student at the University of Victoria and brings a wealth of experience in education, mental health, and restorative health. Leigh-Ann will be working to develop a phone based recreation program for people who are home bound but want to connect with others and have some fun.